Building Envelopes & Curtainwall
Specializing in Curtainwall, Panels and Windows and doors since 1936
Since 1936, Strong Tower Construction has established itself as a leading industry specialist in building envelope restoration and construction. We specialize in Curtainwall Systems, Historical Window Replacement, Security Windows, New Construction, Blast and Impact Windows, Acoustical Windows and Doors, FAA Sound Mitigation Noise Reduction Programs and the Quieter Home Program. Strong Tower's Accelerated Project Division and Fabrication Shop enable expeditious turn-around for regional and national projects.
---
Curtainwall & Building Envelopes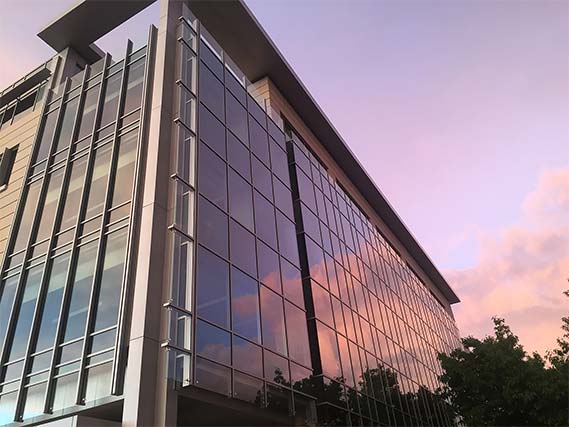 The building envelope remains one of the most important exterior elements for building aesthetics and functionality. As technology has improved over time, building materials used for the outer envelope of a building has progressed as well. Curtainwall is now frequently used as opposed to brick or stone. Curtainwall not only enhances the visual presentation of a building, it also provides two key functions. It provides a barrier against environmental elements, such as air and water, while at the same time gives natural light and energy efficiency. Strong Tower Construction has been installing curtainwalls and panels since the 1950s. Strong Tower's commitment to excellence and leadership in this sector continues to set us apart from other glaziers.
---
Koch Excellence Shining on the Bourbon Trail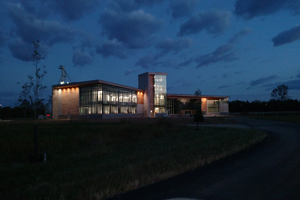 Helping others shine isn't new to Koch Corporation.  New Construction, installing specialized new materials…"New" is something Koch Corporation has a time-tested history with.  That's why Bardstown Bourbon and Koch Corporation have been a great combination!  The innovative approach Bardstown Bourbon as taken to the production of an iconic beverage like bourbon, which Kentucky is well …
Read More…
Dear General Manager, I want to thank you again for your cooperation with my unique circumstances relative to the work that had to be done to replace the windows & doors in my home. I also want to commend the construction crew from Strong Tower for not only the work that they performed but also …
Read More…
Dale B.
Resident at Carlyle Condominiums