Located in Nashville, TN, the Kenect Apartment Tower is a mixed-use, 21-story project that is comprised of 420 apartments totaling 600,000 square feet, 20,000 square feet of retail space, an amenity level with a swimming pool, and a 6-level parking deck.
James McHugh Construction Co. of Chicago, IL contracted Strong Tower to provide and install the Window Wall and Storefront package.  Procured for this project were Kawneer 1600 SS Curtain Wall, Kawneer Metro View FG 601T PG Window Wall and Kawneer NX3400 glass vents.  The specified glass was in accordance with the client's desired "green space," and included a soft coat Low E with gray tint.
Floors 8 – 21 were unitized at Strong Tower's Fabrication Field Support Center in Louisville, KY, while floors 1 – 7 were field glazed.  Frames for floors 8 – 21 were fabricated, glazed, and packaged in sequence for shipment to the job site, allowing field personnel to position crates of finished window wall product in the desired area of work, limiting excessive movement and providing a more seamless sequenced installation floor by floor.
This project, much like any project, presented its obstacles; but with proper communication and attitudes, Strong Tower was able to work alongside the General Contractor to overcome all issues effectively.  Several air and water tests were performed on-site after the installation of Strong Tower's product with a pass rate of 100%, allowing our client the satisfaction of knowing the product provided was of the highest quality performance.
---
Quick Stats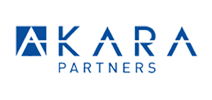 Client

Location

Nashville, TN

Architect

General Contractor

Suppliers

Engineer

Expertise

Curtainwall
Doors
New Construction
Panels
Storefront

Sector

Hospitality
Full Gallery