Marquette General Hospital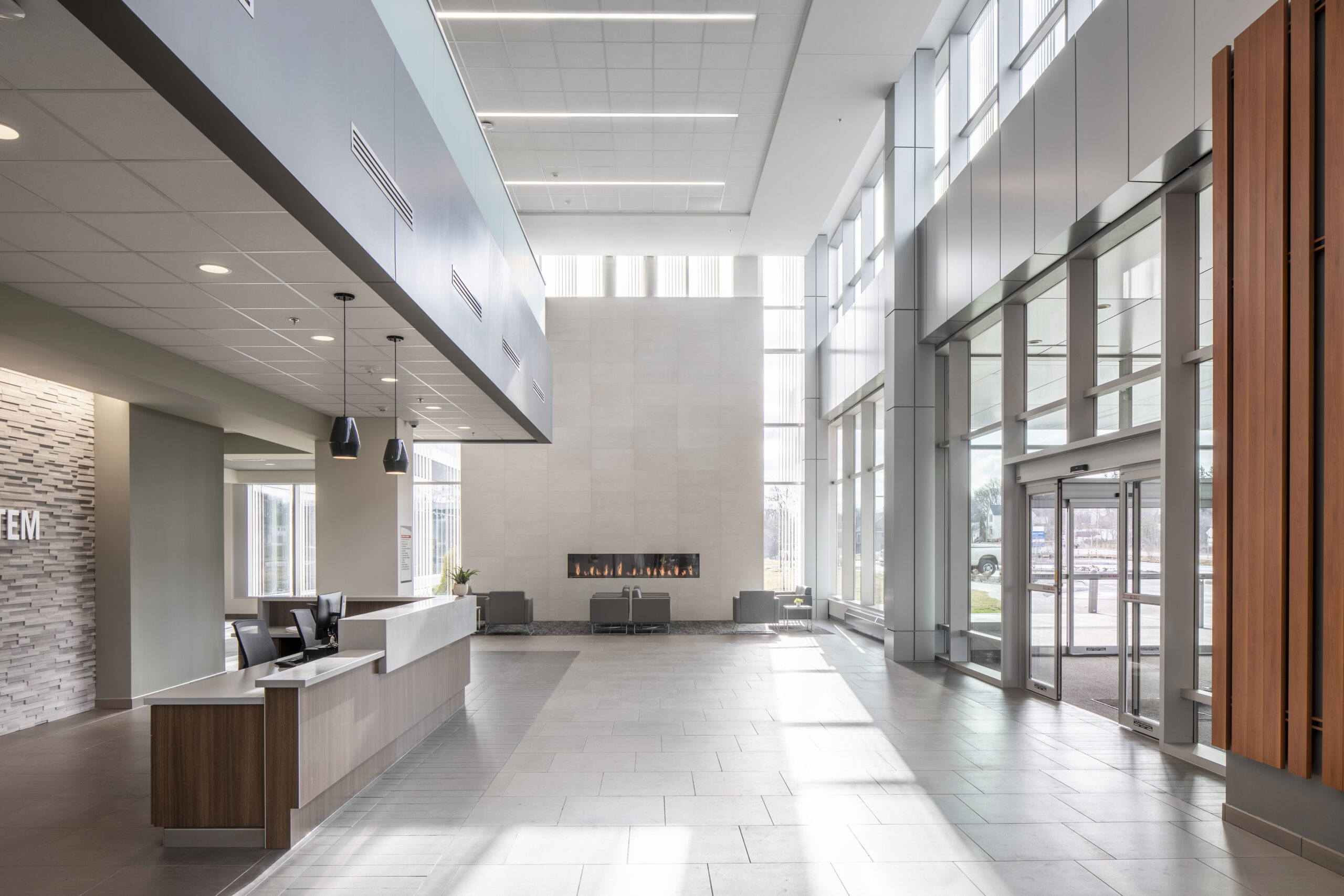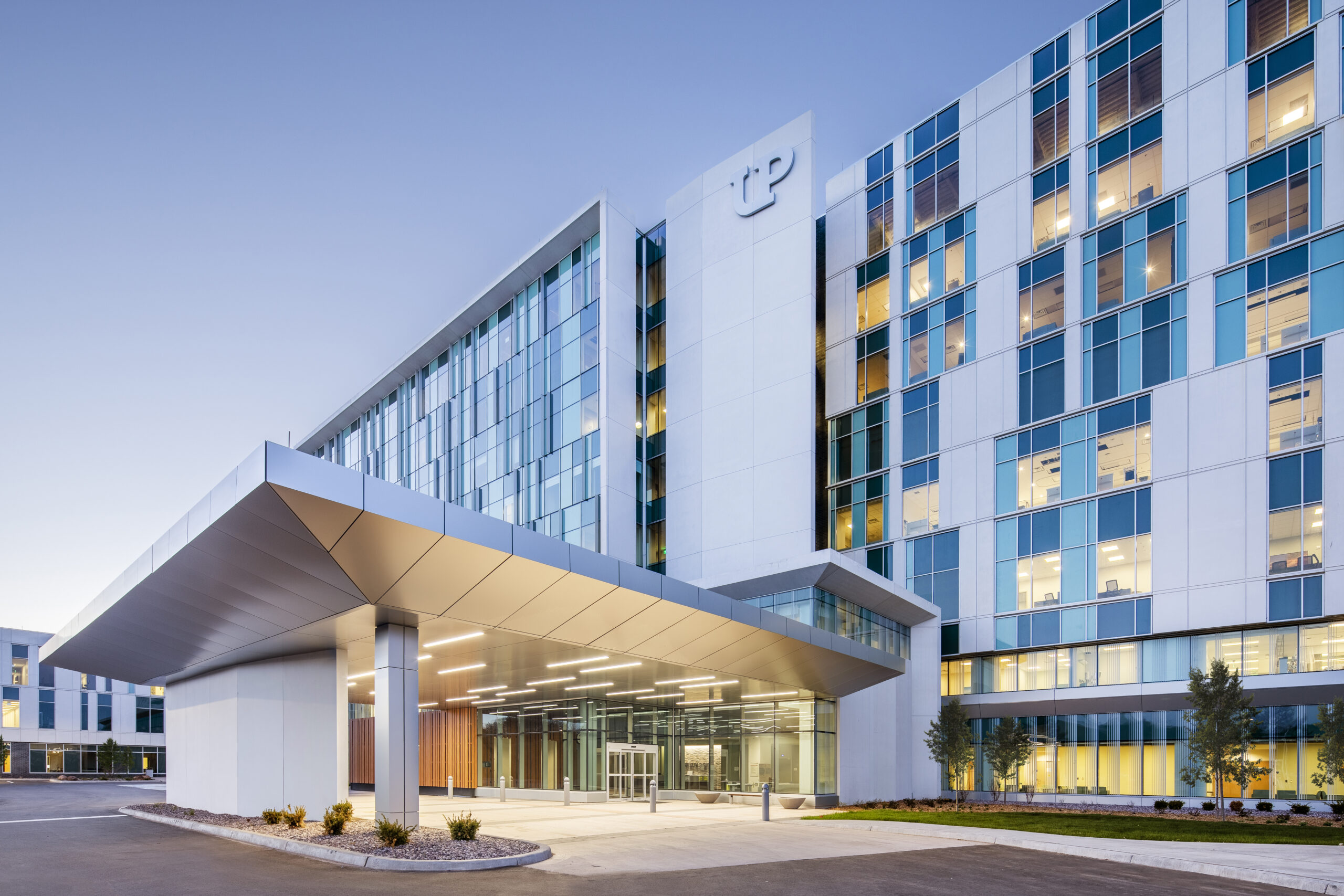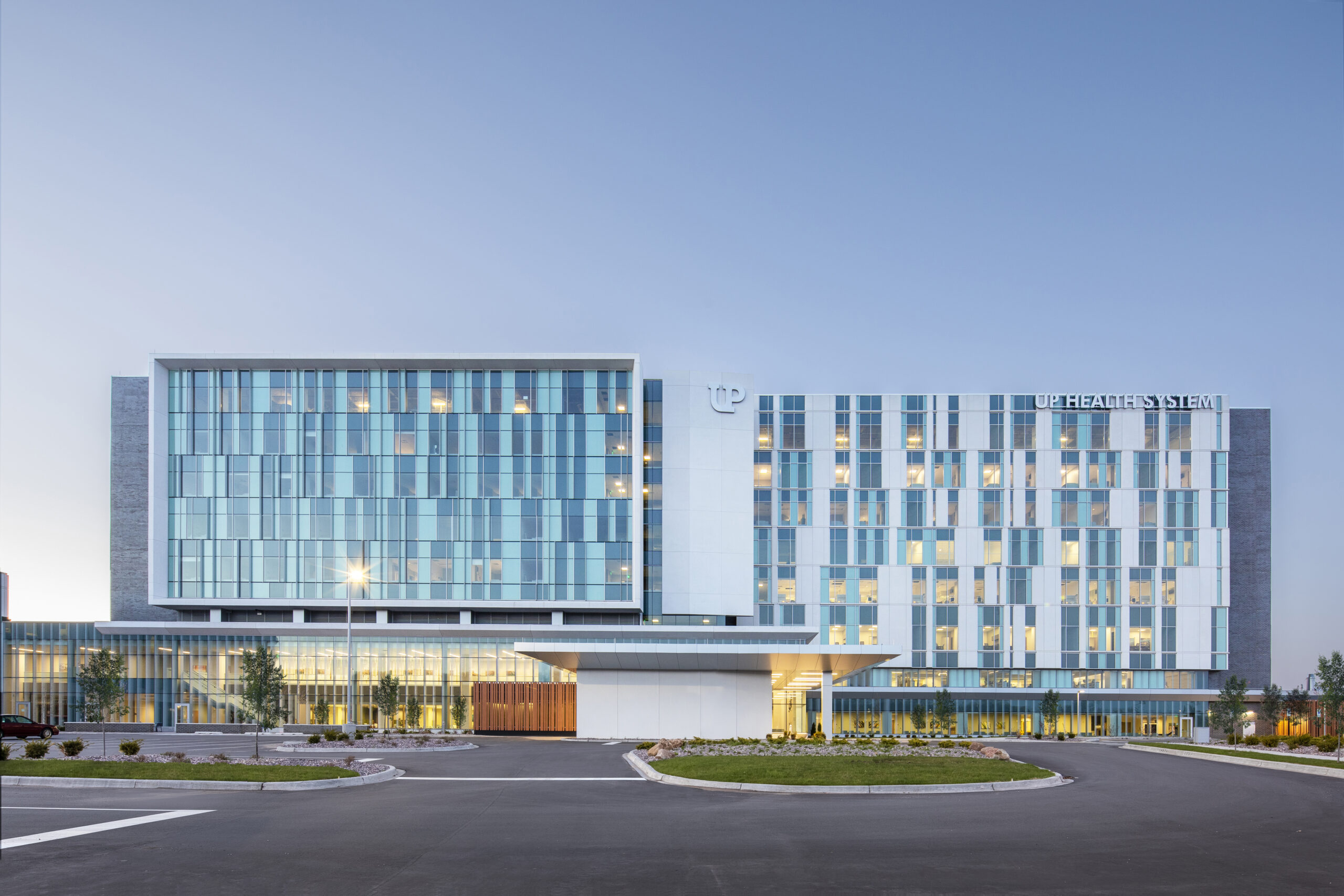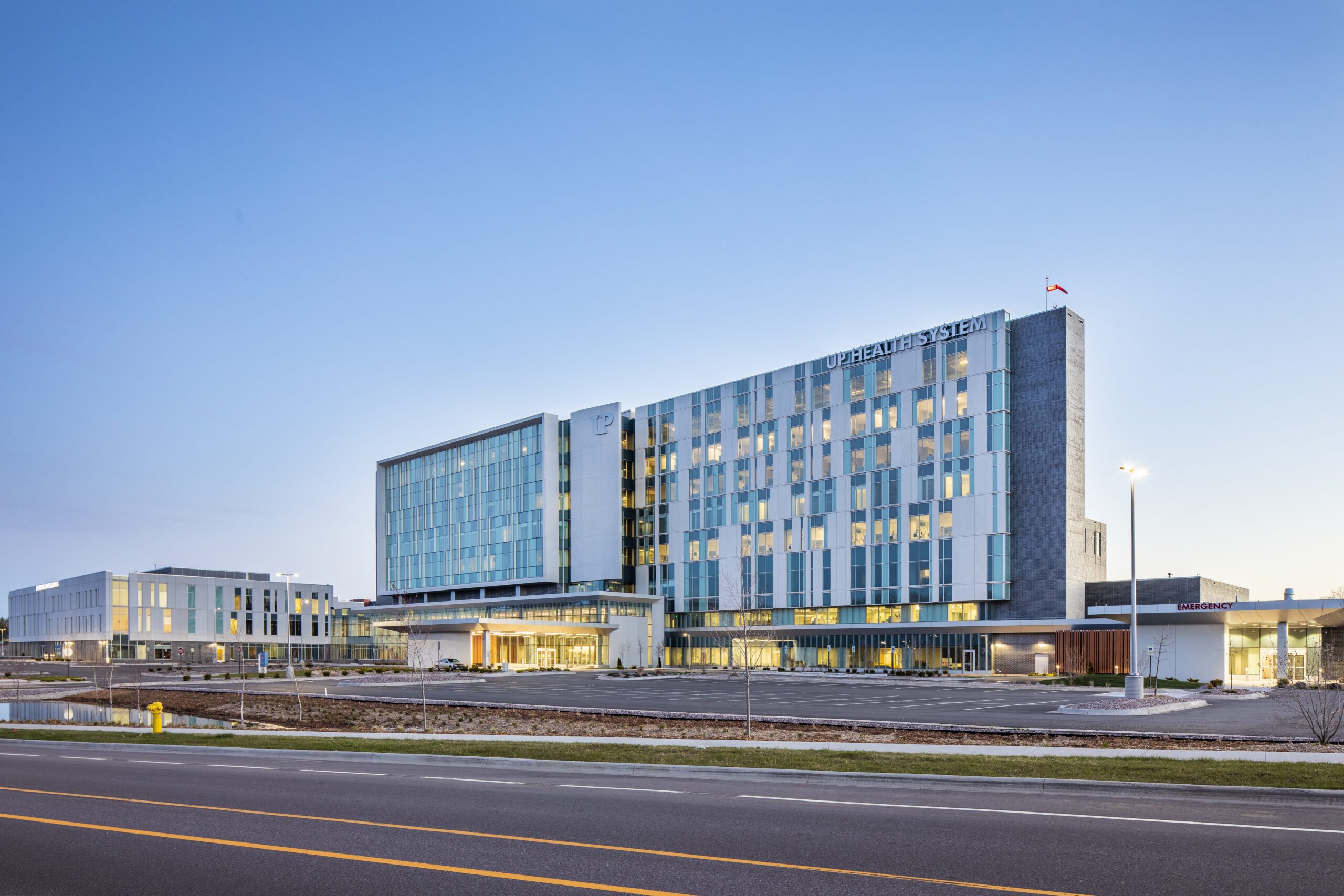 Located in the beautiful Upper Peninsula of Michigan is the Marquette Replacement Hospital. General Contractor, Skanska together with its joint venture partner on the project, Closner Construction awarded Strong Tower Construction (STC) the Glass, Glazing and Louver contract on this three-story, 700,000 square-foot, 307 bed, $300 million specialty care hospital. The all-encompassing contract provided the opportunity for STC to source Division 5, 7, 8, and 10 scopes of work for an impeccable installation at this picturesque facility.
This project included multiple window and door system types in addition to fabricated metal panels. Each system provided substantial thermal performance to meet the stringent specified testing criteria for this project due to the project's extreme north geographical location. Ranging from Kawneer's 2500UT (Ultra Thermal) pre-glazed curtain wall and Kawneer's 1600UT field glazed curtain wall to their 601UT storefront with Insulclad aluminum doors. Each system type provided the desired thermal properties required for this project. Approximately 69,314 square feet of glass materials were provided by long-time partner and industry leader Viracon. ACM Panelworx, located in Canada, provided approximately 17,833 square feet of fire-resistant Apolic metal panel materials. STC installed each of these components of the project.
Due to the location of this project in the Upper Peninsula of Michigan, an aluminum window system with substantial thermal properties was required to maintain the desired and economical heating and cooling of the building ensuring the utmost protection from the very cold winter months that are persistent in this part of the country. This, coupled with glass supplied by Viracon with enhanced VE1 coating technology, provided protection from the outside elements including harmful UV rays. Additionally, STC provided lead-based equivalent glass products by Radiation Protection Products for use in the protection from harmful radiation that accompanies X-Ray equipment thus ensuring the safety and well-being of hospital staff and patients.
STC fabricated, assembled, and packaged the aluminum framing for this project at our Louisville headquarters. The packaged framing and unitized systems were loaded on dedicated flatbed tractor-trailers and shipped from our facility in Kentucky to the job site in Marquette, Michigan.
Located in the Upper Peninsula of Michigan this project proved to be one of the more challenging job sites due to the harsh weather that is common in this area and few local manning opportunities. With numerous vendors and manufacturers (some of which were in Canada) making dozens of deliveries to this job site, coordination was of the utmost importance. This project was completed through Strong Tower's diligence and coordination with the General Contractor, Skanska/Closner for a breathtakingly beautiful finished product.
---
Quick Stats
Client

Location

Marquette, Michigan

Architect

General Contractor

Suppliers

Engineer

Expertise

Curtainwall
Doors
Interior Glass and Mirrors
New Construction
Panels

Sector

Medical Facility
Full Gallery