Re-imagining Winslow Street, the University of Kentucky announced the demolition of the existing structure at this prime location on UK'S campus and the construction of a new, mixed-use parking garage in its place. The completed 7 seven-story project, now known as The Cornerstone, significantly increased parking on campus by adding 900 new parking spaces. The ground floor, consisting of 23,000 square feet of mixed-use space now offers a hub of endless innovative possibilities for students, faculty, staff, and the community. F.A. Wilhelm Construction awarded the glazing contract to Strong Tower.
The Glazing Package largely included Curtain Wall, Storefronts, Entrances, and all associated glazing. Strong Tower procured the 1600 Screw Spline Curtain Wall System from longtime supplier, Kawneer. Strong Tower worked with Mid America Testing Laboratory, Inc. to conduct static air filtration, static water filtration, and field water infiltration testing post-installation. Testing performed was according to specifications ASTM E 783 (static air infiltration) and ASTM E 1105 (static water infiltration). In both tests performed by Mid America Testing Laboratory, Inc., Strong Tower received a 100% pass rate without remediations, and additional testing being required. Also procured from Kawneer were the 350 Heavy Wall IR Entrances and transoms and the Trifab VersaGlaze 451T Framing System. The framing system required both Classic Bronze and Bone White painted finish. Guardian Glass, the exterior glazing, for the Kawneer curtain wall, frames and entrances was procured from The Glenny Glass Co., a reliable trade partner of Strong Tower.
The Glazing Package also included two premium six-panel Raydoor sliding door systems, 90-minute fire-rated glass provided by SaftiFirst, and four two-panel sliding doors from Klein USA, Inc.
Both the six-panel Raydoor sliding door system and the two-panel sliding doors from Klein USA, Inc. presented unique opportunities to explore and use manufacturers that are not commonly specified. Raydoor is headquartered in Italy, while Klein USA is headquartered in Germany. Both manufactures provided multiple options for each respective portion of the scope of work for selection by the Architect and Owner.
Strong Tower's fabrication shop cut and fabricated all framing materials for this project. Once completed, Strong Tower packaged and self-shipped all materials required to the job site allowing for a more timely and seamless shipment and delivery schedule. This process allowed for complete control of product flow to the job site which, in turn, enabled Strong Tower to complete its scope of work ahead of project schedules.
As with any project, time is of the essence and due to multiple factors (not related to Strong Tower's scope of work), this project was delayed on several occasions. Through hard work, in concert with the General Contractor, Strong Tower was able to perform its scope of work in a timely manner and gain time once lost on the project to complete the structure at the agreed-upon time. Additionally, lane blockage permits were procured through the city of Lexington in advance, in order to minimize delays as Strong Tower's work areas became available.
---
Quick Stats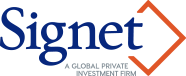 Client

Location

Lexington, KY

Architect

General Contractor

Suppliers

Engineer

Expertise

Curtainwall
Doors
Interior Glass and Mirrors
New Construction

Sector

Educational Institution
Private Industry
Full Gallery