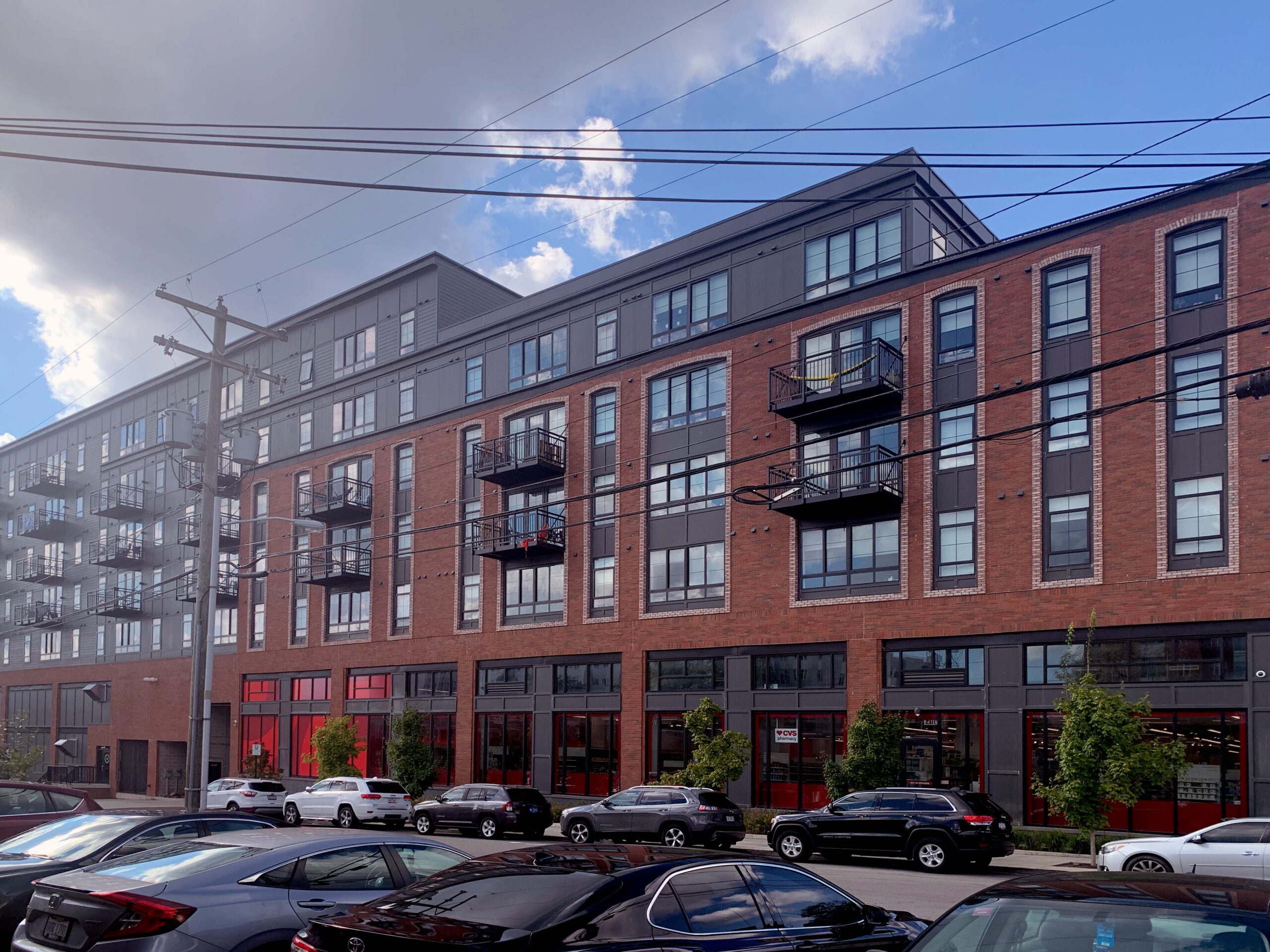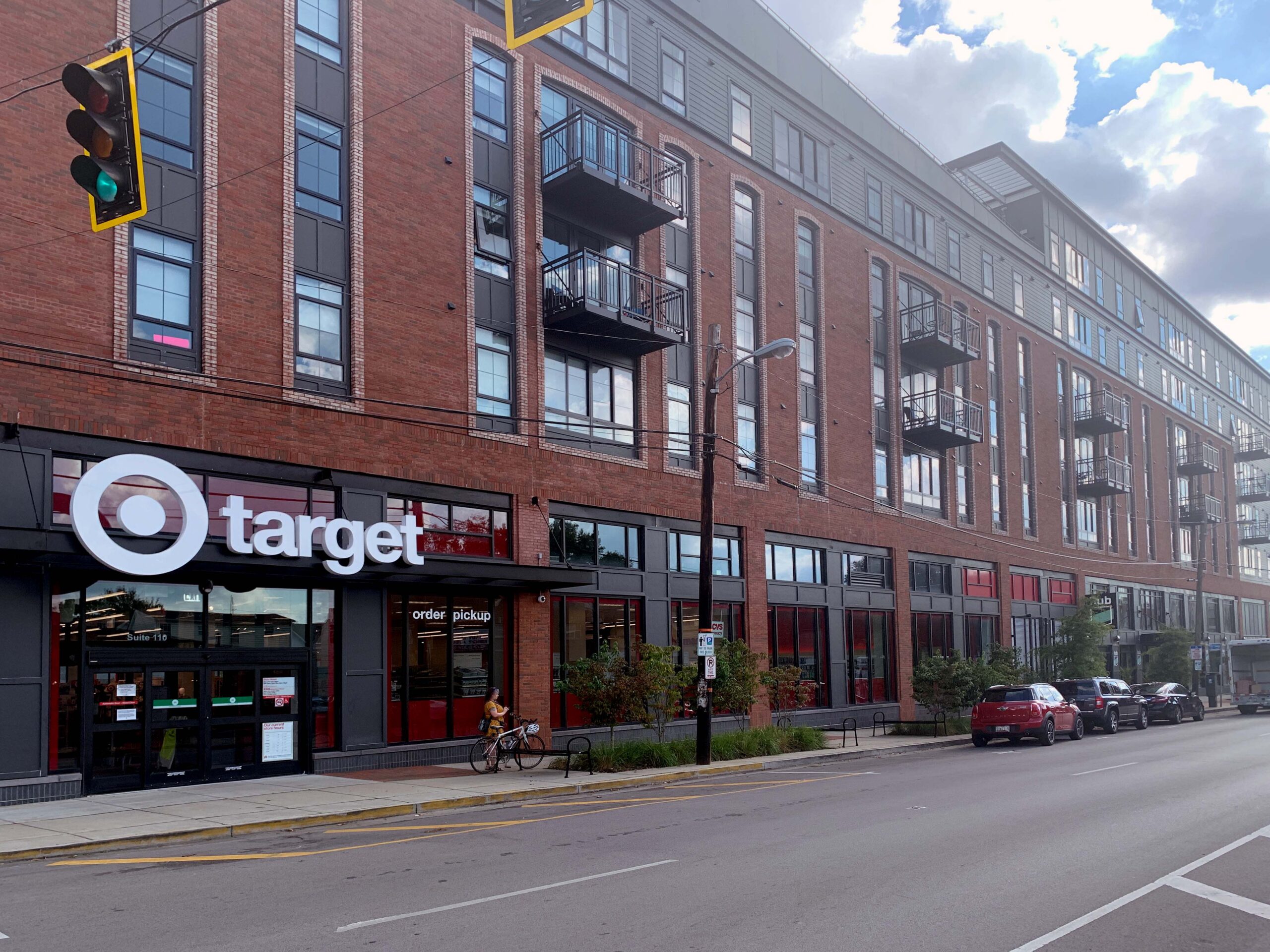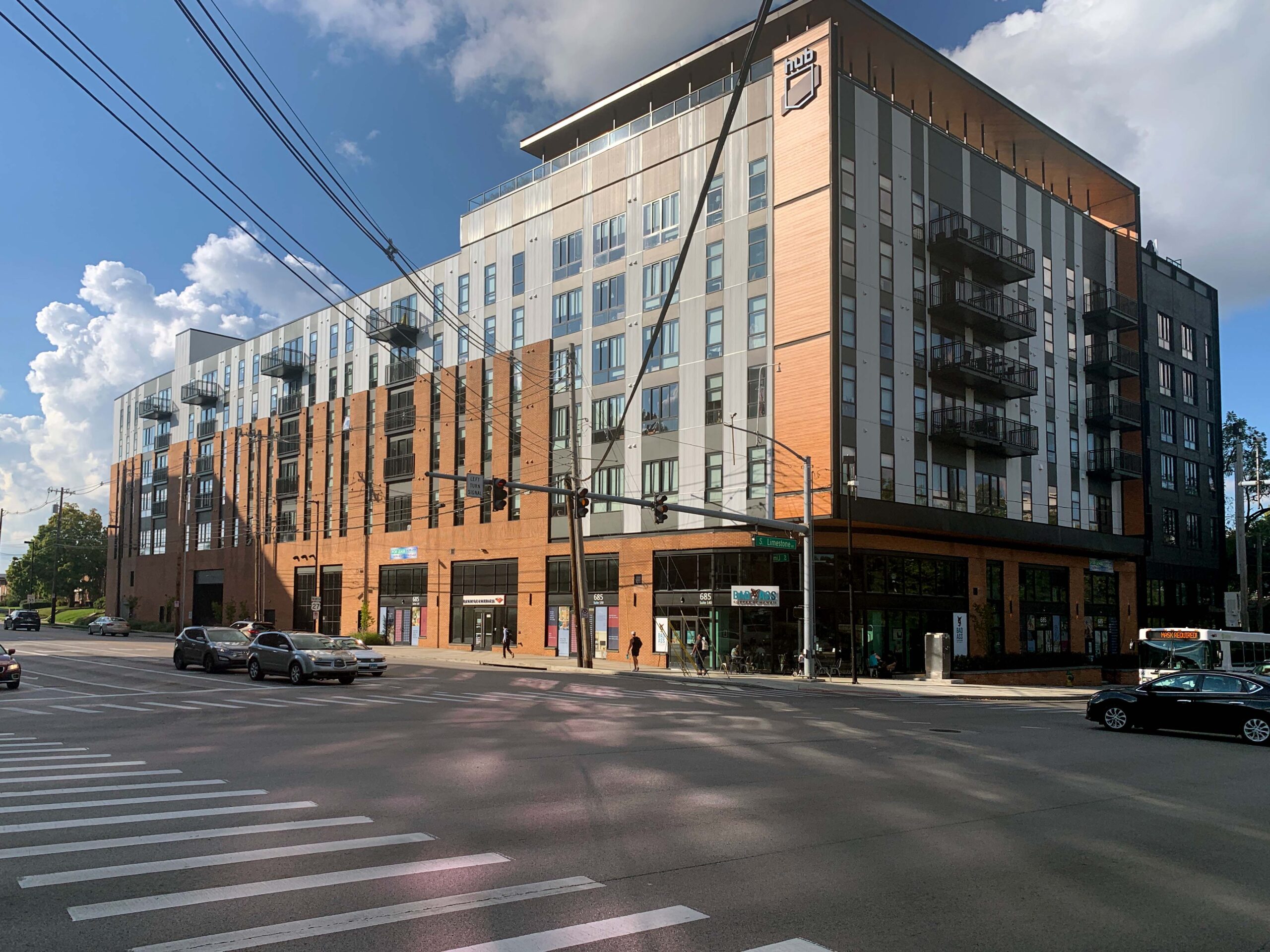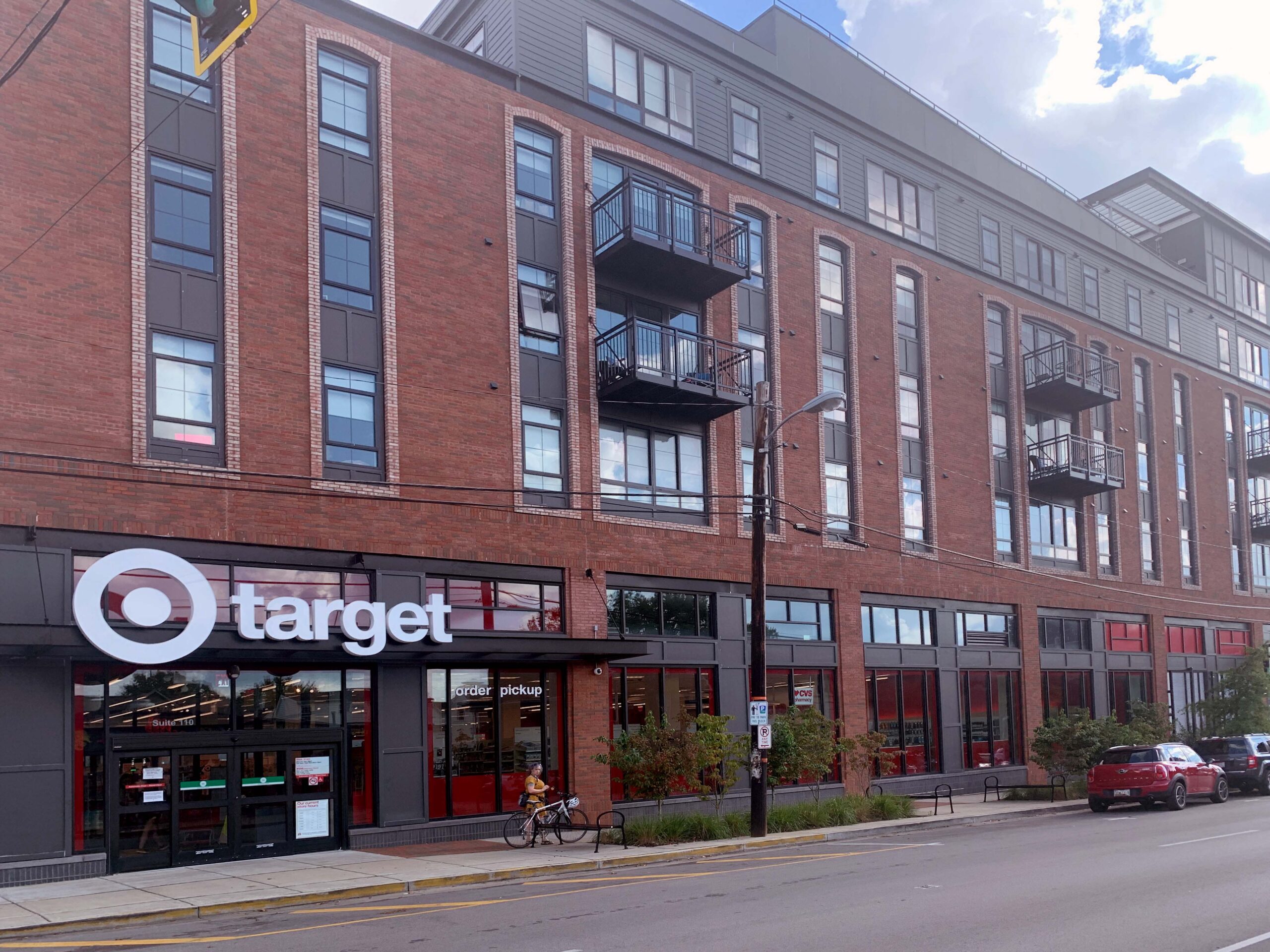 Core Spaces brings luxury to the student housing experience at the University of Kentucky. Offering a wide range of high-end amenities, these two off-campus, multi-use structures were developed with the well-balanced student in mind. Strong Tower's first contract with Wells and Wells Construction Company, Inc. included the entrance and storefront systems and shower doors at Hub I. Joining Well and Wells Construction Company, Inc. on a second Hub project, Strong Tower was contracted for the entrance and storefront system, again, on Hub II.
Strong Tower provided and installed Tubelite's T14000 Series Storefront Framing and Tubelite's T24650 Series Storefront Framing. While both systems are thermal and offer the same design, the T24650 system has an additional 2" depth on the interior for greater structural capabilities allowing taller first floor openings. This particular system can be seen on Hub II. Interior storefront was used in areas such as the leasing office, fitness room, yoga room and conference room among other areas. Tubelite's medium stile doors were installed by Strong Tower with closers among other door accessories.
Trulite Glass and Aluminum Solutions was sourced to provide the glazing for the Tubelite system which Strong Tower installed.
310 Tempering, a local company specializing in precision glass fabrication and tempering applications, supplied the shower doors, handles and accessories for Hub I which were also installed by Strong Tower.
In addition to shower doors, Strong Tower also provided and installed mirrors on Hub I.
Strong Tower's shop fabricated and glazed Tubelite's storefront material for both Hub I and Hub II in Louisville, KY. Using the shop's fleet, Strong Tower was able to successfully transport the frames to Lexington, Kentucky for a seamless install.
---
Quick Stats
Client

Location

Lexington, KY

Architect

General Contractor

Engineer

Expertise

Interior Glass and Mirrors
New Construction
Storefront

Sector

Educational Institution
Full Gallery