Ray Young Federal Building
At Strong Tower we don't let size intimidate us, no matter how tall the building. Strong Tower can provide the highly specialized experience needed to install blast and impact windows in any high-risk application, including federal or state governmental and military installations or environmentally threatened buildings. Strong Tower's extensive experience in both the areas of historical window and security window replacement makes us the expert when blast or impact issues threaten a building envelope.
---
The Robert A. Young Federal Building, sometimes referred to as the "RAY" building, stands 21 stories tall and provides functional office space for many federal agencies.
Built in 1931, the building was originally a warehouse for the Terminal Railroad Association of St. Louis before the federal government acquired it in 1941. Designed as an ambitiously scaled mixed-use building, the Robert A. Young Federal Building is a massive, L-plan building with twenty-five acres of floor space. Originally containing exhibition and office spaces, the highly visible north and east elevations are Art Deco in style. Initially associated with 1920s luxury and Post World War I exuberance, Art Deco is an abstract but decorative design system associated with the new machine age, a positive future, and Modernism in general. In 2011, Strong Tower Construction replaced the 1800 windows in the 21 story building with Blast Security Windows made by Graham Architectural Products.  Because Strong Tower is not only an expert in installing security windows but is also an industry leader in the area of historic renovation, the new windows held with the historical significance of the building, which qualifies to be on the listing of National Historic Places.
---
Quick Stats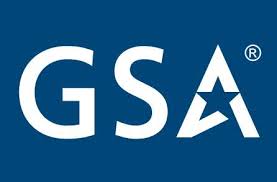 Client

Location

St. Louis, MO

Expertise

Blast and Ballistic
Security Windows
Window Replacement

Sector

Government
Full Gallery