U of L Pediatric Hospital
The design of the facility for efficiency of care was not an accident.
David Novak, retired CEO of Louisville-based Yum! Brands
---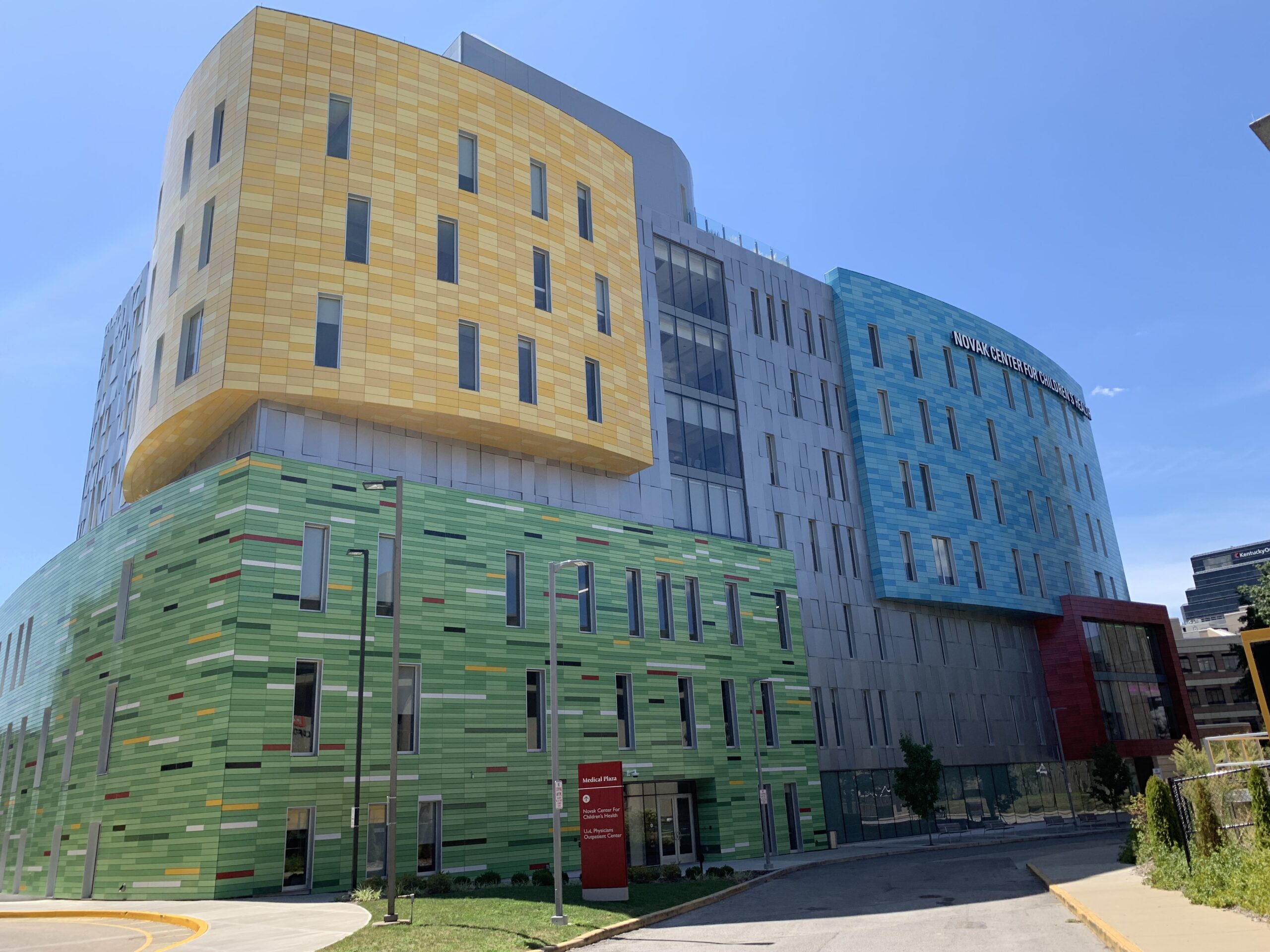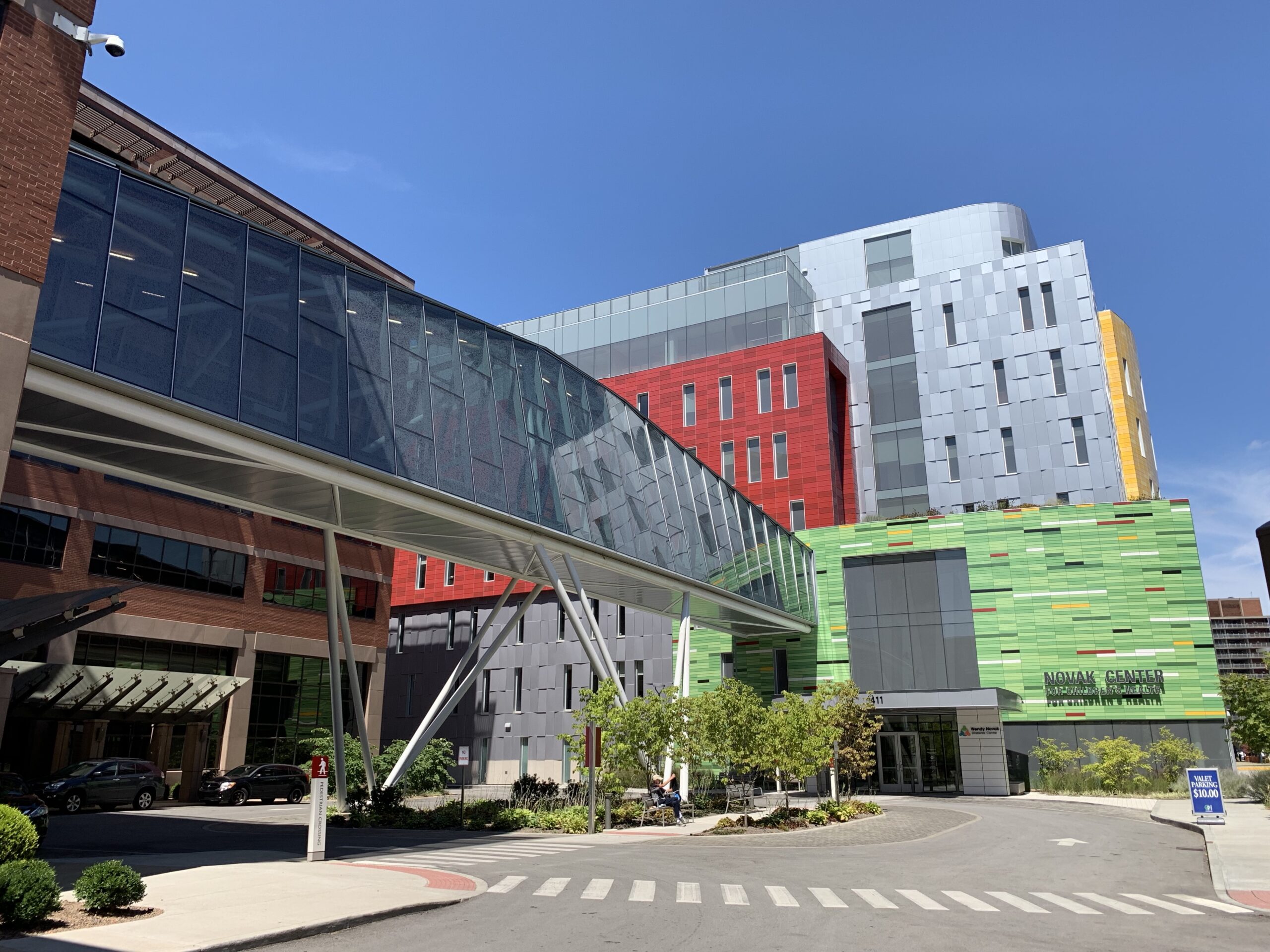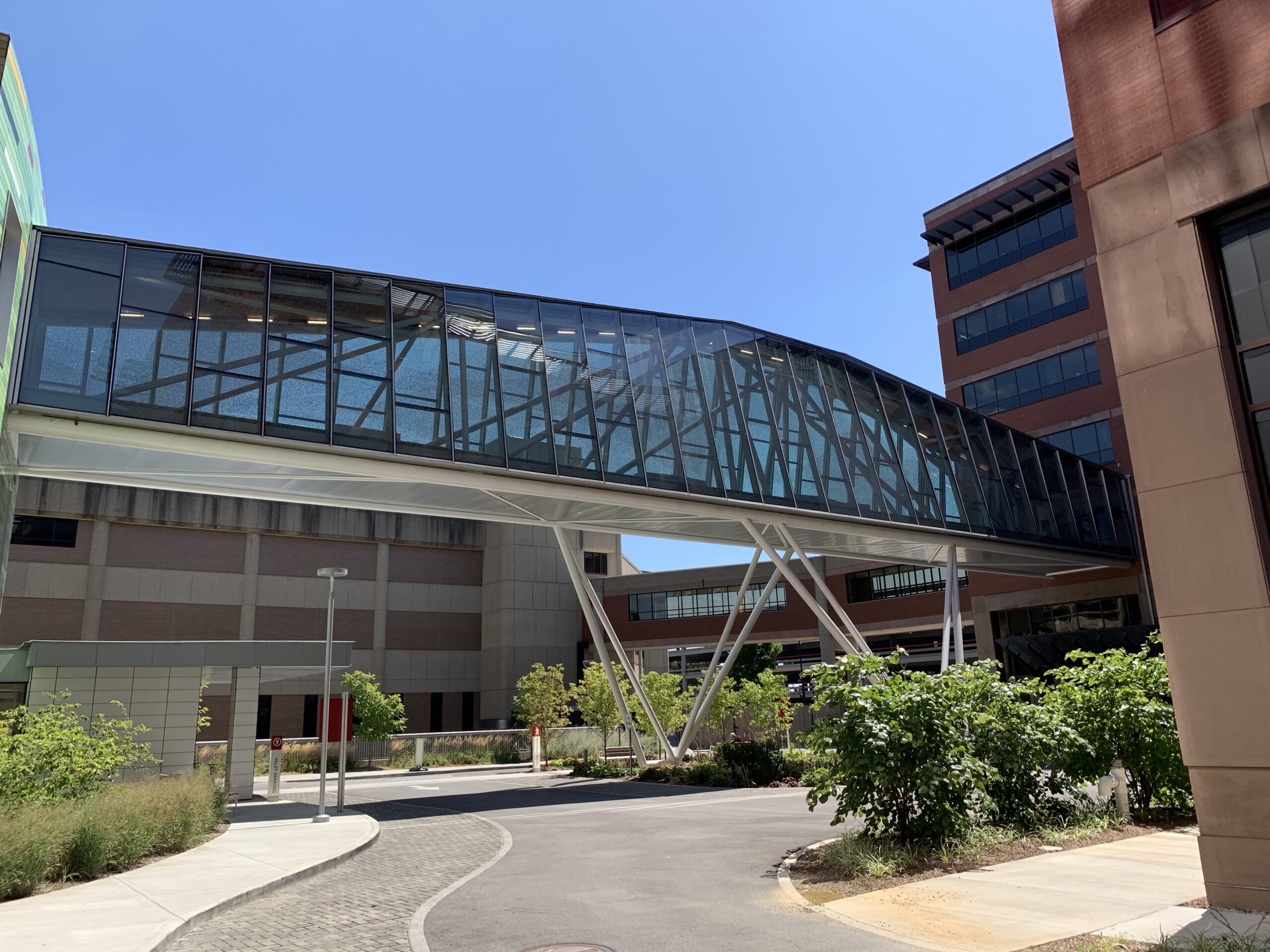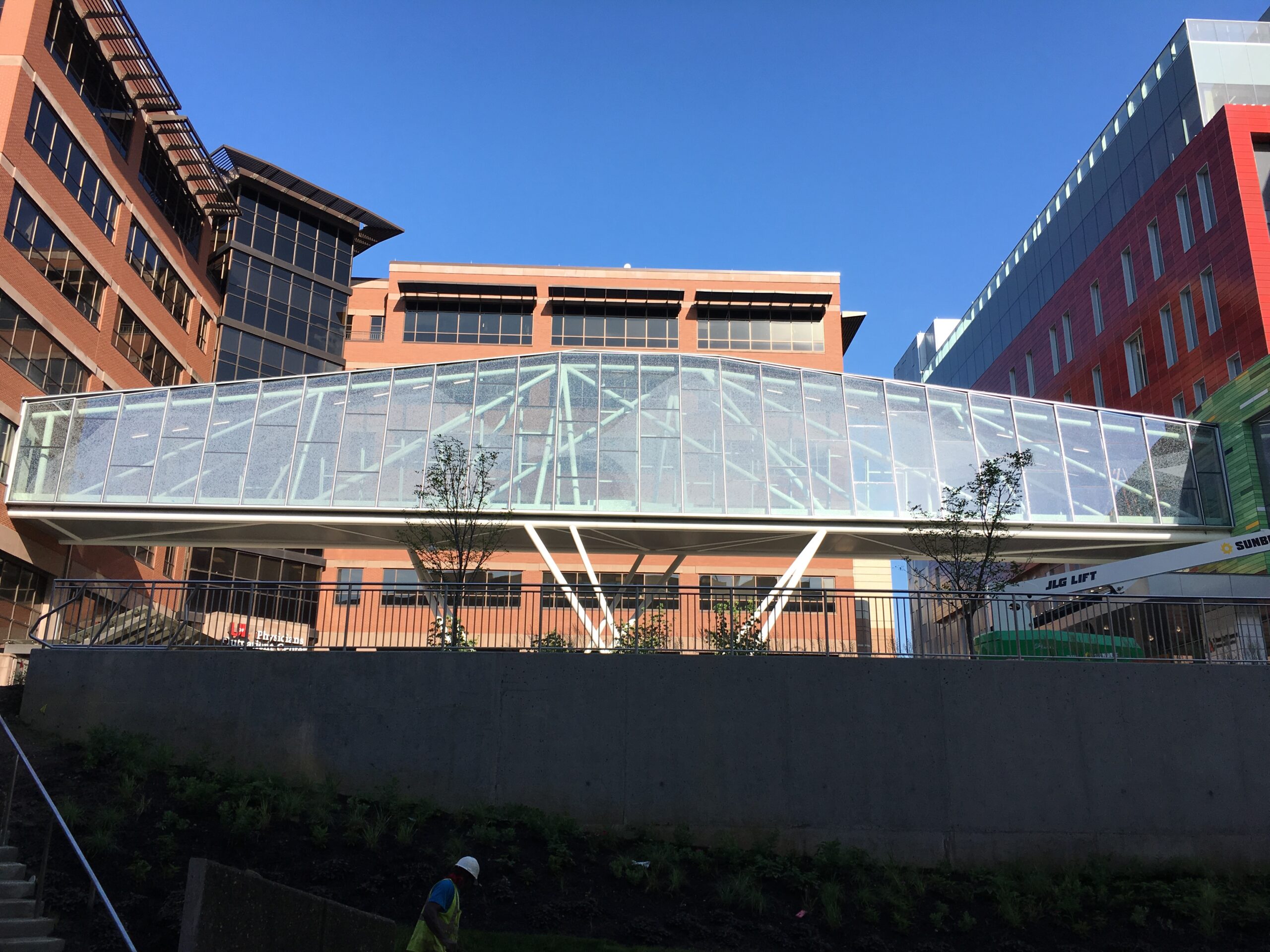 The 176,000 s.f. facility, located at 411 E. Chestnut St., Louisville KY is a world-class center for pediatric care.  It is home to general, specialty and subspecialty pediatrics programs of the University of Louisville.  This includes faculty physicians from U of L's Department of Pediatrics, as well as other faculty from the University of Louisville School of Medicine, including those in neurology, oncology-hematology, cardiology, surgery, ophthalmology and more.  Messer Construction was the construction manager for the Novak Center and Strong Tower Construction, located in Louisville, KY was the building envelope glass and panel subcontractor.
The 140 glass panels for the pedway bridge, which connects the Physicians Health Care Outpatient Center and the Chestnut Street Garage, were fabricated by Koch Corporation in their Louisville-based fabrication shop.  Each pane is approximately 63 inches wide and 1 inch thick, varying in height from 47 inches to 120 inches tall.  Ceramic paint was digitally applied and the glass was then fired in a kiln so the design became part of the panes.  The glass is environmentally friendly, as it is made of "Low-E" glass making it more energy-efficient while allowing the light to shine through, thus using less electricity for lighting.
---
Quick Stats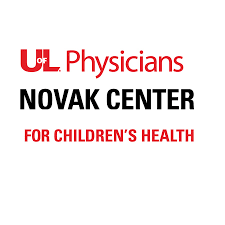 Client

Location

Louisville, KY

Architect

General Contractor

Supplier

Expertise

Curtainwall
New Construction
Storefront

Sector

Medical Facility
Full Gallery